Letter from the Founder
My obsession with education started in high school when I couldn't understand the reason why we spent time learning the periodical table and the osmosis process, at the expense of not learning how a credit card works or how to lead a group effectively. It seemed to me we dedicated our time and energy to niche topics we could easily Google should we need the knowledge at some point in the future, instead of getting to grips with how we could get ahead in the real world and overcome obstacles we would come to face on a daily basis as adults.
During my time in corporate recruitment, I never once met a person who couldn't get a job or a much-sought-after promotion because she didn't know the details of atomic numbers and chemical properties, but rather because she was failing in managing expectations upwards or project manage a cross-organizational project effectively.
Many agree with me that academic education is not doing a good job in preparing us for the real world, and corporate learning hasn't done a good job of bridging that gap either. The $370 billion that gets poured into upskilling employees worldwide each year are primarily used to pay for internal coordinators who bring in external trainers to teach a topic they have zero real-life experience in, during a one or two day workshop that makes employees fall asleep, only to have everyone return to their desks the next week with an average of 2 % learning retention for the next 14 days. After 14 days post workshop, the learning retention percentage requires too many decimals to write here.
The alternative to this wasteful approach in the most recent decade has been to roll out organization-wide, one-size-fits-none video platforms that no one makes any use of. And to make it even less fit for a global organization of 2022 – across both classroom training and video platforms, 83 % of the content is developed, designed and produced by a white American man above 45 years of age.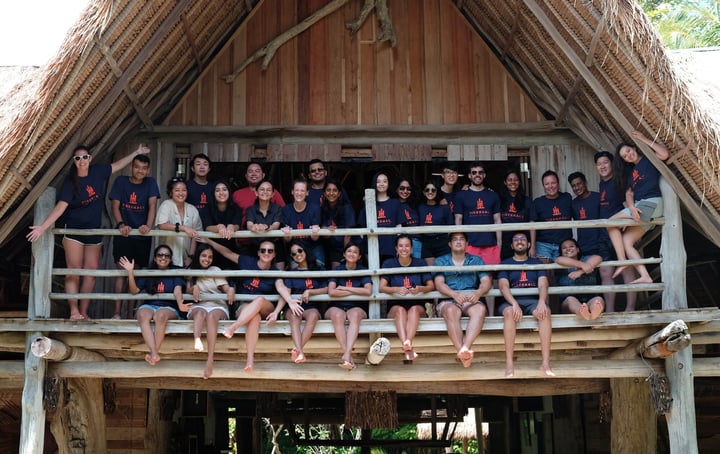 What Tigerhall aims to do is to enable professionals to pick up actionable insights from the best business leaders and brightest minds in industry, who have really succeeded in what they're talking about, through both 24/7 on-demand formats and highly personalized interactive experiences.
We believe talent development is most effective when you allow individuals to learn from people they aspire to be, through thought-provoking experiences and a community that fit seamlessly into their daily lives.
We believe academic education and useless credentialing will lose its power, and that MBAs and university degrees will cease to be a hiring criteria for employers, allowing the world to develop into a real knowledge economy.
We believe everyone should have the opportunity to reach their life goals and become successful at what they do, regardless of their background or circumstances.
Because where you come from should never, ever, get in the way of where you want to go.