Tigerhall Launches in Australia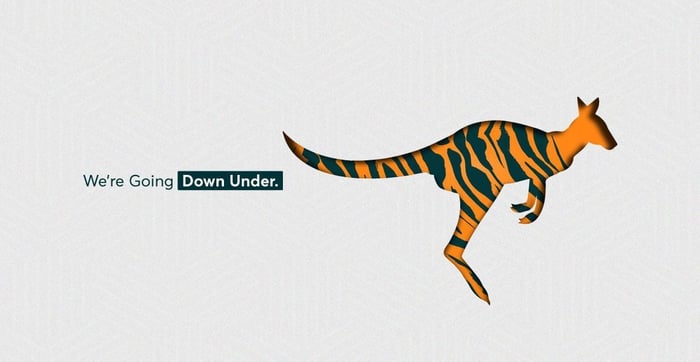 Sydney; 3rd February 2021 — Business chiefs and people leaders across Australia can now tap into the expertise of the most successful personalities in the region at their fingertips in their efforts to upskill its workforce following launch plans announced by Tigerhall today.
Headquartered in Singapore, the mentor media platform will introduce to organizations in Australia its unique offerings of enabling mentorship at scale through a mobile-first model. The insights, experiences, successes and mistakes of the region's most successful and experienced people are captured in the Tigerhall mobile application through bite-sized digital content such as Podcasts, Power Reads and interactive videos, as well as virtual and in-person experiences such as Live Streams, Private Dinners, Exclusive Lunches and Group Mentorship Sessions. Tigerhall covers every topic that is relevant to the modern professional, from leadership development and mental well-being to data science and innovation.
In the build up to today's launch, Tigerhall has onboarded some of the most successful and decorated personalities in Australia as Thinkfluencers — a term that refers to the mentors on the platform — to help professionals in the country to grow and achieve their goals. Tigerhall's roster of Australia-based Thinkfluencers includes the likes of Simon Tate (Adobe's President for APAC), Lisa Sthalekhar (former captain of Australia's international women's cricket team), Michelle Guthrie (former Managing Director, Agencies APAC, at Google and board member at organizations such as Catapult Group) and Simon Taufel (a leading leadership and performance expert who won five consecutive ICC Umpire of the Year awards).
"Leadership and peak performance are some of the topics that I am extremely passionate about. With Tigerhall, I have a platform to share my experience and advice on a larger scale, which is exciting," said Simon Taufel. "Since I've joined as a Thinkfluencer, I've enjoyed connecting with thousands of ambitious professionals across the region through the Podcasts and virtual experiences that I've been a part of. I look forward to doing more of the same in Australia now that Tigerhall has reached our shores."
One of Tigerhall's primary objectives of its launch in Australia is to continue working with people leaders and business chiefs to inspire mindset shifts through an outside-in perspective and bring out the best in their workforce. Organizations currently engaging Tigerhall's enterprise offerings include Fortune 500 firms, large FMCG brands, global banks and fast-growing companies in the technology and medical sectors. The team works with decision makers in these organizations on curated upskilling experiences focussing on themes such as leadership development, digital transformation, design thinking and inspiring mindset shifts - all with the aim of preparing workforces for the business demands of the 2020s.
Headquartered in Singapore, launching in Australia is seen as an important node in Tigerhall's mission to provide all professionals — regardless of their background or circumstances — to achieve their life goals. In addition to Australia, the company also has a presence in key APAC regions such as Southeast Asia and India.
"The one common theme that stood out to me during my conversations with CXOs and people leaders in Australia is their desire to inspire a growth mindset in their people and their passion to help employees develop holistically - both at and outside of work. In order for employees to grow, it's important to gain perspectives from outside the organization to encourage innovation and transformation." said Nellie Wartoft, CEO of Tigerhall. "That's where we know Tigerhall can make a difference — to enable employees to receive mentorship from a roster of other CXOs and industry trailblazers, and gain vital perspectives that can increase their performance all through their mobile phones."