How EY Developed Leaders With 100% Performance Improvement
Leadership Development
---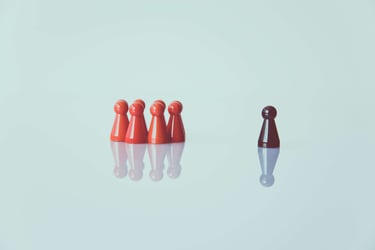 Before Tigerhall
No Access to Real-world Insights

Upcoming partners need relevant industry knowledge

Lack of Local Know-how

Existing programs didn't consider local markets and environments

Aspiration to Be Mobile-first

Current programs were not accessible on-the-go
After Tigerhall
100% of users applied insights in their day-to-day jobs

100% of users feel they have improved work performance

20 exclusive interactions with business leaders, partners and internal Thinkfluencers

74% mobile-first usage by leaders in the flow of life, leading to 42 mins spent per user per week
EY was looking for a way to groom top talent into Partners who could think commercially and offer innovative solution to their clients. The EY Leadership Academy with Tigerhall was born and launched across two batches of high potential leaders.
Tigerhall Learning Strategists worked with Norfarahain Mohd Nor, ASEAN Leadership Development Lead and Nur Syaza Juhari, Talent Development Specialist to design a blended approach of internal knowledge sharing by EY leaders and and external knowledge through Thinkfluencers they admire.
Key Areas of Social Learning
Emerging Leadership Program

Customer Centricity
Go-to-Market Strategy

Leadership & Executive Presence
Social Learning Approach:
Learning trails were made up of bite-size content that leaders could consume on the go such as livestreams, power reads, podcasts and live virtual session, mixing scheduled sessions with self-paced online content.
Each participant was also assigned an internal EY mentor who tracked their growth and engaged around insights learned.
Live sessions with EY Partners covered the following sectors:
Consumer & Retail
TMT
Govt and Public Sector
Financial Services
Insurance
Energy
Trail completion was the biggest success factor for EY, seeing 90% participant completion of all 3 trails and 65% using the app every week. About 23% of users time within Tigerhall was spent exploring other real-world insights outside of the program.
Client Centricity has continued to be the Trail of choice, with 5/5 content ratings and 100% of participates finding the content beneficial, leading to improved work performance.
At the end of the program, participants wrote a reflection paper detailing their learnings