Data, the Valuable Oil That Fuels Marketing
---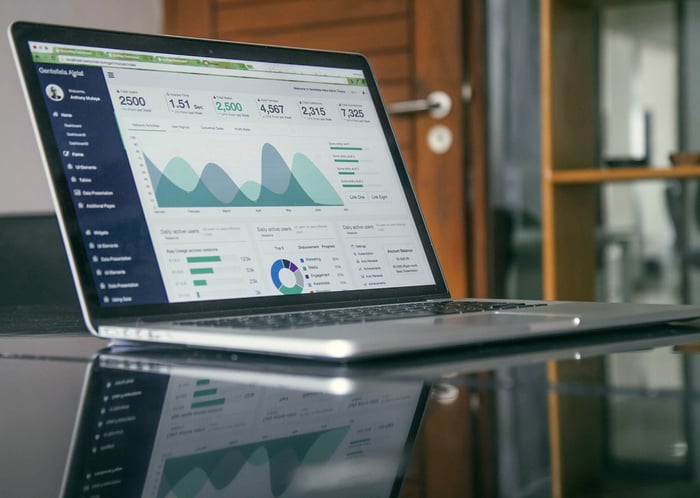 Ask any seasoned marketer worth his or her salt, and he or she will tell you that it's not your product that sells. It's the data that you have on hand, which even the World Economic Forum lauds as the new oil. Indeed, in a digitalized world where a person's online activity can be capitalized on to powerfully sway his or her purchasing behavior, big brands are all jumping onto the data bandwagon to create marketing campaigns with a highly personalized slant. And the statistics reveal it all: according to The Global Review of Data-Driven Marketing and Advertising, 49% of brands use data-driven marketing to enhance the customer experience. 53% of marketers also claim that there is a high demand for customer-centric communications.
Why is Data So Important in Marketing?
Data is vital in the field of marketing due to three reasons. Firstly, data allows you to know where your company stands in the bigger picture. When setting up a marketing department or starting a marketing campaign, you need to understand what are the marketing campaigns that are performing, what your market share is, and the total investments that you are drawing from your programs. For all of these, data helps to establish a baseline. Secondly, data provides you with an objective yardstick to measure the effectiveness of your marketing campaigns. Some essential metrics, for example, may include lead, website traffic to lead ratio, and landing page conversion rates. Thirdly, data makes your story much stronger when you are trying to procure budgets from your head office. This is particularly applicable in B2B marketing, says Nishi Seth, Head of Marketing APAC for Google Apigee, who hails from the industry.
Another aspect that makes data the backbone of marketing is its ability to help marketers to make informed decisions. Nishi agrees, crediting the success of a past campaign that she ran to the usefulness of historical data. Her team analyzed the list of customers that were signing up with the company every month, the number of transactions these customers made in the first month, and estimated their likelihood of attrition from there. The team then incentivized attriting customers to make purchases by doling out offers (which in case you didn't know, is a marketing technique used by companies like Grab and Uber). The campaign eventually proved to be a hit.
What Could Go Wrong in Data-Driven Marketing
There are three common things that can go wrong in data-driven marketing, says Nishi in a recent Tigerhall podcast. The first theme that marketers fail to understand is the data they are wielding. If you are in acquisition marketing, ask yourself how well you understand your lead data — do you know how your sales funnel looks like? If you are getting a thousand leads, what are they converting into in terms of opportunities? On the other hand, if you are in customer marketing, ask yourself how well you understand your transactional data — how many customers are attriting from your business? What measures can you enact to stop this attrition?
The second common pitfall is to do a bad job collecting data. When you are building a business, you are also building databases. Right from the start, you need to implement ground rules on how to store data in your system. This will help you to save time and costs cleaning or tidying up your data in the future. The third pitfall is failing to utilize data effectively. When you scale your business, both your budgets and resources will fall under pressure. If you don't constructively employ the data at your disposal, it will be very difficult to identify the right campaigns to scale.
Based on Nishi's experience, employees also tend to make mistakes when handling data. This is because not only are your employees from Marketing parsing the data, other teams like Legal and Analytics are also trying to make sense of whatever is in your company's files. It's all too easy for someone, somewhere, to slip up and input the wrong entry into your spreadsheet, ruining the integrity of the data driving your marketing campaigns. Put in place company-wide training programs and allow your employees to realize the repercussions of mismanaged data.
In conclusion, data-driven marketing is here to stay for the foreseeable future and is only set to become more relevant with novel technologies such as Artificial Intelligence and Machine Learning pervading the creative industries. And what's even more interesting is that regardless of what specific marketing role you helm, you can leverage data to achieve your goals. Remember, your product may be your company's most obvious selling point, but the secret sauce that gets your product sold is the data that keeps the gears of your creative mind running.