Splitting the Learning and Development Pie With the 70:20:10 Framework
---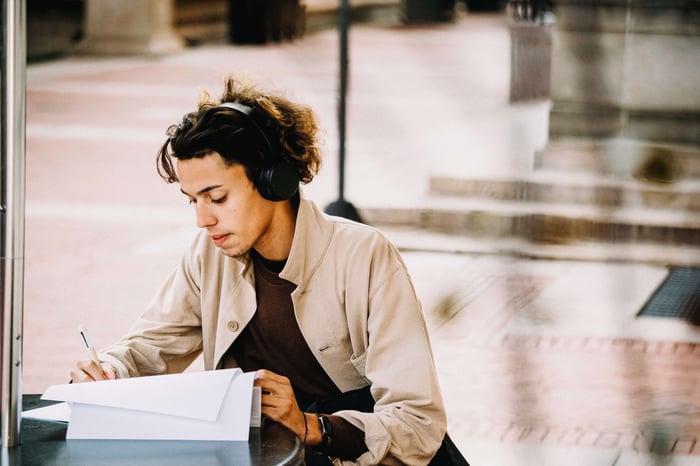 Recall the last time you were asked to attend a training course by your company. Did you find yourself thinking that what you learnt could have been acquired on-the-job? Well, you might not be surprised to learn that you aren't alone. According to Axonify's 2018 "State of Workplace Training" report, 43% of employees feel that formal training programs are ineffective. Yet, embracing conventional wisdom that training must lead to better performance, companies are spending more on training programs — according to Mercer's recent Pay & Bonus Pulse survey, 12% of Singaporean companies were planning to increase their budgets allocated to learning and development (L&D) initiatives despite the economic downfall caused by COVID-19.
What is the 70:20:10 Framework?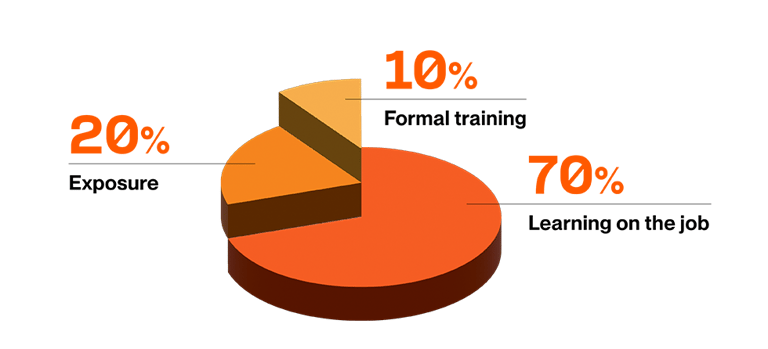 The 70:20:10 framework was created in the 1980s by a team of three researchers, Morgan McCall, Michael M. Lombardo and Robert A. Eichinger, who were researching on the key developmental experiences of successful managers. Contrary to popular belief, the framework postulates that only 10% of professional development comes from formal instruction and other educational events. The statistics tell it all: after one hour, people retain less than half of the information that was presented in a lesson, and after six days, people forget 75% of it.
The biggest share of the pie? Learning on the job, which accounts for a staggering 70% of all learning and development. Research supports this observation: previous studies have found out that on-the job training can be a very powerful training intervention. This hands-on training has in fact been ascertained to be effective in helping employees learn new skills and knowledge within their specific work environment. It also allows employees to be engaged in the live production process instead of a simulated learning process, which helps to translate classroom learning into improvements in on-the-job performance. Ask yourself this: is it not the case that you acquire new skills and knowledge the most quickly while you're on the job, on-the-go?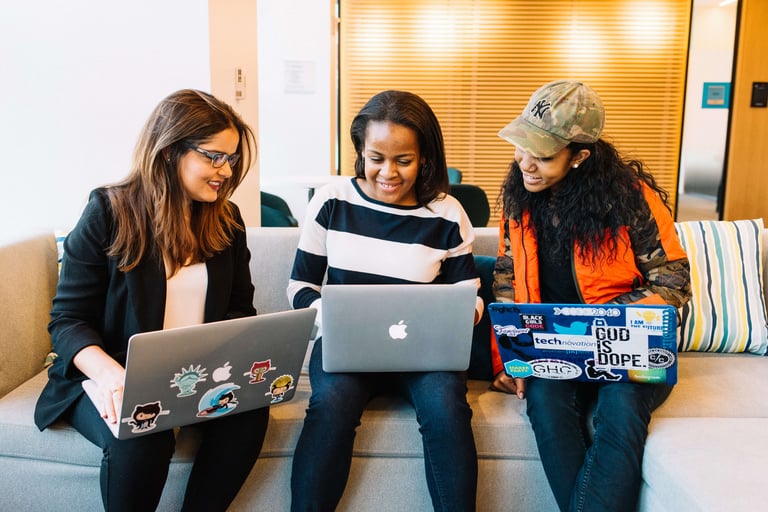 The remaining 20% of learning and development comes from exposure. This informal learning may be the result of one collaborating with, learning from and observing one's colleagues. An example would be experienced colleagues guiding fledgling employees through a new task on their first day at work. Exposure also encompasses receiving guidance from career mentors and coaches to broaden your horizons, as well as keeping yourself abreast of current affairs.
Implications for Your Organization
Does the 70:20:10 framework mean that your company has to completely put a stop to its formal training programs? Well, the answer is a resounding no. That's because the framework is not prescriptive; every organization has its own optimization levers, and it will be imprudent for every business to follow the framework without taking into account its own L&D needs. As President and Chief Executive Officer for The 6Ds Company Andy Jefferson cynically asserts, "[The framework] is neither a scientific fact nor a recipe for how best to develop people."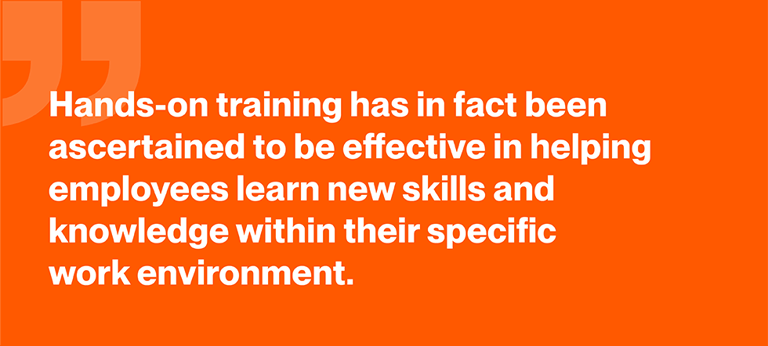 However, given the scientific grounding of the framework, one needs to appreciate the fact that true learning takes place in more than traditional classes of the past. Several ingredients are required to make L&D initiatives work. One such ingredient is technology, which can enhance the learning experience for employees. Virtual reality (VR) applications, for instance, are an ideal solution for experiential learning in industries where the workplace can be dangerous. In 2017, fast-food chain KFC launched an escape room game, which traps participants in the kitchen until they can prepare fried chicken — with the goal being to train future chefs using VR.
In conclusion, applying the 70:20:10 model is not about trying to force-fit the model's exact percentages as it is about striking a balance between the three types of L&D methodologies to best suit your employees' learning needs. With the help of new technologies, rest assured that the 70:20:10 framework can be more flexible than ever before. You just need to find the sweet balance between the various ingredients to make the learning pie filling for your employees.