Striking the Perfect Strategic Partnership
---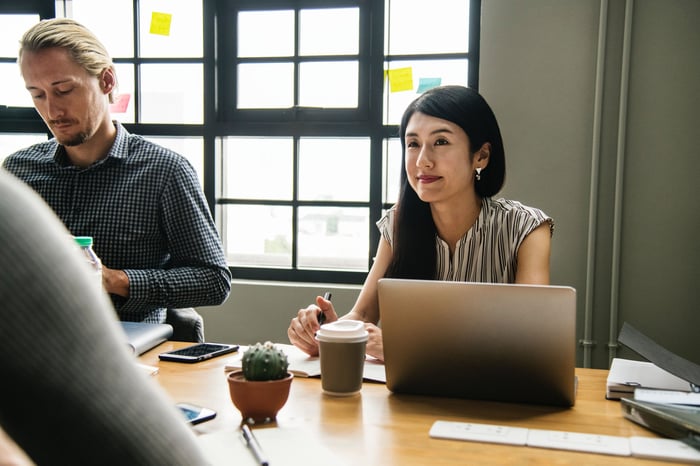 Strategic partnerships unlock the door to a worldwide customer base but striking and developing the perfect partnership is easier said than done. Aaron Hung, Senior Director of Partnerships for TripAdvisor, shows you how to develop the art form of striking win-win business deals.
GAIN ACTIONABLE INSIGHTS TO:
Partnerships that are doomed from day one and how they can be steered in the right direction
Managing your partners well so that you can work together in the long-term and help each other achieve your objectives
Craft compelling introductory partnership emails so they aren't ignored as a sales email
How you can reach a new market through meaningful and well-planned partnerships
DEFINING STRATEGIC PARTNERSHIPS
Strategic partnership is a term used across nearly every industry, but sometimes the way it's misused can be cringe-worthy. Every partnership needs to be a win-win for all parties involved, and strategic partnerships need to create something greater than a short-term benefit. This could be a collaboration or a joint venture to launch an innovative new product. But no matter what form it takes, a strategic partnership needs to tap into the strengths of both parties and create a more powerful product to serve the needs of a larger group of users.
Partnerships come in a variety of shapes and sizes. A one-off partnership usually involves two business units (BUs) working together in a single market where one of the companies is more established than the other. A strategic partnership, on the other hand, could involve multiple BUs including marketing, finance, and corporate development. Strategic partnerships also involve far more trust and a more significant mutual investment than simple partnerships require. Taking the time to develop that trust is the foundation of success. You can't launch a successful project or partnership without it.
Convincing another entity that a partnership is in their best interests can be challenging, and many people mistakenly think it's about sales tactics. While it's true that a sales mentality helps, it's more about having a mindset of closing a long-term deal, rather than a short-term sale.
In many supposed partnerships, one business asks another to pay a certain amount of money in exchange for something else. This type of arrangement isn't an actual partnership. Partnerships are long-term efforts, not simple financial transactions. The benefits of strategic partnerships are realized over a longer term, generally between two to three years.
Now that we've laid out the definitions, what are some common pitfalls in strategic partnerships?
A lot of partnerships don't get anywhere because the parties' interests and expectations are not aligned. Unless both businesses wholeheartedly agree on decisions in the early stages, you're likely going to be starting off on the wrong foot.
Failures in partnerships almost always stem from the misalignment of objectives and misunderstanding. Most successful partnerships take the necessary time needed to build a solid foundation from the beginning. Businesses in prosperous partnerships generally don't rush into signing contracts only to argue about terms later on. Rather, they have several rounds of discussions to change and revise various terms before adding them to the initial scope. In the end, this approach makes all the difference. Spend the time to develop a rock-solid foundation before formally signing paperwork for any partnership.
MANAGING PARTNERSHIPS
When it comes to identifying potential partners, it's important to take several factors into account. Look for organizations positioned at the right level and which offer a similar product or service as you. It's also important to evaluate your own company's competitive strengths, and investigate which businesses might view your user base as a natural fit.
Once you've identified that, it's time to begin your partnership pursuit.
START BY FOCUSING ON THE NEEDS OF YOUR PROSPECTIVE PARTNER AND CUSTOMERS.
The primary objective of any strategic partnership should be to better serve the end user, and that can only be achieved by understanding their needs. Many modern businesses exclusively focus on high-end users. Reaching that demographic involves first analyzing your users' behavior and what choices are available to them. Find out what similar products they already buy, and identify areas where they are frustrated or dissatisfied. Then develop ways to close that gap and transform a pain-point into a lucrative opportunity. The importance of appealing to the needs of your target audience is imperative to striking a successful partnership.
APPROACHING POTENTIAL PARTNERS
Highly successful companies get approached with partnership opportunities all the time, but the bulk of such emails are deleted and a vast majority of voicemails go unreturned. While picking up the phone is always an option, these days, LinkedIn might be a more viable route depending on your industry. If you share a mutual connection with a potential partner, request for a referral. Yet before you do you that, it's important to conduct thorough research and identify a mutually beneficial objective.
If you think you've come across a viable candidate for a partnership, take the time to understand what they are seeking in the current stage of their business. Review their website thoroughly, study their blog, and read every press release you can get your hands on. Also search online for recent news about the company and don't hesitate to ask around for information you're not likely to find online. The quicker you can identify your potential partners' frustrations and communicate your level of understanding, the more rapidly these partners will warm up to you.
Once you've done that, define what you can bring to the table, and brainstorm approaches to communicate that with your partner. To catch their attention, it's important to focus on how to solve their problems, not your wants. The first approach is usually very difficult. You have about two sentences to express why a partnership is an outstanding idea and why they should make time to meet with you. Make it clear that you understand their need and concisely state the value you could bring to such a partnership. If you can achieve that, the more likely the prospective partner will respond to you.
A lot of people make the mistake of creating a sales pitch in a partnership proposal. This is a rookie move that's best avoided. When you propose partnering with a company, it should always be about their needs — not your wants. If your partnership pitch is all about something you have to offer, it's time to go back to the drawing board and come up a different approach. By disguising a sales pitch as a partnership proposal, you'll inevitably irritate some prospective partners.
If you're reaching out to someone you've never met and don't have any kind of referral to, a short email is a great way to go, as long as it's executed properly. Start by mentioning the needs of your target partner, then briefly state how your business can address this need. Whatever you do, don't start by explaining what type of company you work with and what service you can offer. They can find that out on their own. Start with a specific need you know matters to the prospective partner and briefly suggest your solution. Try to open a larger conversation instead of going into details. Make it clear that you understand the other company's needs. Position your business as a complementary business or a solution. Keep it clear and concise.
MANAGE YOUR PARTNERS WELL
When you're managing your partners, you need to be thinking long-term. Don't give them 10% and take 90% no matter how small the partner is. The smaller partner will eventually feel that their stake isn't worth their effort. Or worse, they'd feel like you're unfairly taking advantage of them. This is not to say that all strategic partnerships must be 50-50 arrangements, but the benefits for both parties should be balanced well.
ESTABLISHING A BALANCED ARRANGEMENT
Once you've landed a meeting with a potential partner, don't rush into things. In the first several meetings, identify the scope of a mutually beneficial arrangement. It's a mistake to try to achieve a crystal-clear understanding or a finalized agreement in the first meeting. The first meeting is to see if you like each other and to begin developing understanding and trust. You shouldn't expect to walk into a room, explain what you want, and then ask for a commitment. Take the time to talk with the company's executives and understand their needs, frustrations, and desires.
Don't be vague, ambiguous, or open-ended. Specifically, state what you hope for the partnership to accomplish and what will happen once a goal is achieved. Strong partnerships people have a clear understanding of key performance indicators (KPIs). Your approach should be with an expression of your understanding of the target company's needs. For instance, you could say "I understand that your business needs this, is that true? Is there anything else you need? Can I help you? In return, I would also like something else."
As you speak with them, constantly re-shape their objectives in your head. Convince and persuade the partner, have you thought about this to achieve that? You want Singapore but what about Thailand? If they trust you enough, they'll consider what you're saying.
Different types of partnerships are more likely to succeed in different types of markets and in different countries based on their business culture. Just because a project is successful in one market doesn't mean it will necessary achieve its KPIs in another area. Cultural sensitivity and market sensitivity can make or break a deal. Do your homework and adjust your approach accordingly.
It's important to approach partners with specific goals in mind, but always be ready for flexibility. Spend time learning what they want to do and be open to adapting the arrangement you had in mind. You never know; what a partner wants to be flexible on could end up being very beneficial for your business. Rewiring and revising the scope of a partnership is crucial to its viability.
Always be 100 percent transparent with your objectives. This doesn't mean you necessarily need to share confidential information, but don't hide anything about your intent. Spell out exactly what you hope to achieve and how your vision aligns with the other company's objectives. Another benefit of being transparent is that you'll encourage the people you're dealing with to be equally willing to share information with you.
STEPS TO TAKE IN 24 HOURS
1. Evaluate Your Users Needs
Based on the frustrations of your users and the strengths of your business, outline what you need and which potential partnerships could meet this need. Generate a list of qualities to look for in companies that could be a good match.
2. Immerse Yourself in the Target Industry
Develop a strategic understanding of the big players and new advances. Also, take note of trends in your industry which could be useful in discussions. Lay out the list of partners and if you have a list of 50 potential partners, shortlist five companies and become intimately familiar with their strengths and weaknesses as you prepare a partnership plan.
3. Connect to the Right People
Look out for potential referrals for these 5 companies and widen your network. This will be very useful in your endeavors because a referral would give you a higher chance as compared to a cold call or email.