Social Learning: The Next Big Transformative Force for FMCG Brands
---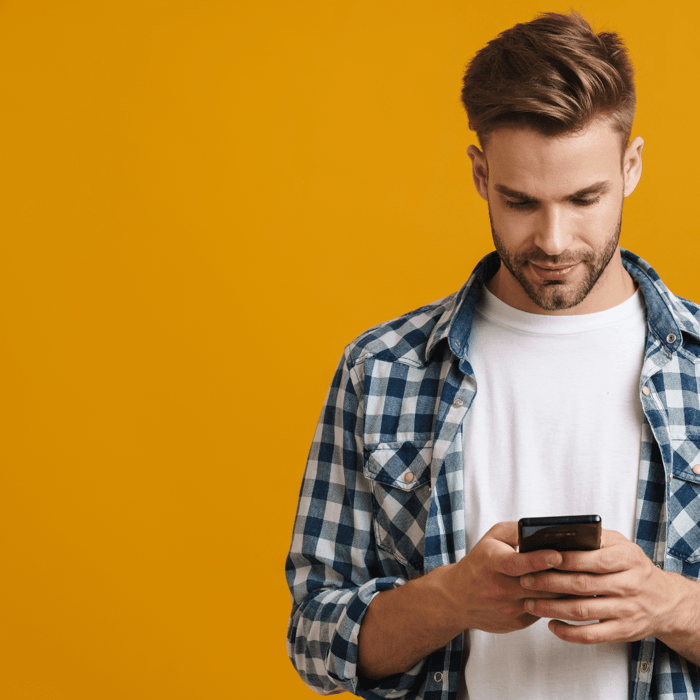 Fast-moving consumer goods (FMCG), alternatively referred to as consumer packaged goods (CPG), are a cornerstone of urbanized society. As populations continue to grow and millions flock to densely populated urban centers, FMCG brands will face increasing demand for their products.
To meet consumers' insatiable demand for convenient, affordable, packaged products, FMCG companies must embrace new technologies and innovative processes that maximize their efficiency.
Global brands such as PepsiCo, General Mills, Unilever, Nestle, and Kellogg have remained a dominant force in the FMCG ecosystem for decades. While many factors contributed to their sustained success, one of the keys is their willingness to innovate and transform.
To support their transformation initiatives, these brands and others like them take a people-first approach to change management and organizational optimization. Today, these CPG trailblazers are leveraging social learning — an innovative learning strategy that cultivates a culture of sustainable growth, equity, inclusivity, and continuous improvement. Discover why social learning is the next big transformative force for FMCG companies. How can harnessing this powerful tool propel businesses forward?
What Is Social Learning?
Social learning theory falls under the umbrella of behavioral learning and is based on the concept that people can learn new behaviors through observation and imitation. While the concept of social learning has been around for a long time, it has only been applied to employee training strategies for about two decades.
At around the same time as social learning theory was adopted (in the early 2000s), the concept of microlearning was developed. Microlearning centers around delivering educational or training content in small, digestible chunks.
This approach represents a significant paradigm shift from traditional employee training strategies, which typically took the form of hours-long content that was bland, difficult to assimilate, and unengaging.
Together, social learning and microlearning represent a reimagining of standard employee training and upskilling models. FMCG companies are embracing these new training models to drive targeted development at scale, assess individual employee needs, connect staff members with networks of real-world practitioners, and deliver mobile-first content that is bite-sized and impactful.
Understanding the Need for Learning Transformation in the FMCG Industry
According to Allied Market Research, the fast-moving consumer goods space is projected to experience a compound annual growth rate (CAGR) of 5.1% between 2022 and 2031. By the end of this period, the market will be worth nearly $19B. While this consistent, strong growth can be linked to a variety of factors, the two primary driving forces are population increases and rising urbanization rates.
The global population is three times larger than it was in the mid-20th century, and it continues to grow. Additionally, 55% of the world's population resides in urban areas, with that figure expected to reach 68% by 2050.
To keep pace with growing populations and maintain a strong presence within the competitive and evolving fast-moving consumer goods space, brands must transform their processes, organizational structure, and workflows.
While many discussions of transformation center around implementing technologies to optimize logistical processes, the most important resource for any FMCG brand (or any business) is its people.
Social learning represents a catalyst for upskilling employees and familiarizing them with new technologies. Additionally, social learning techniques can be incorporated into a change management strategy to educate employees on the need for change, help them navigate alterations to the organizational structure, and equip them with the skills needed to thrive in the new business environment.
Social Learning and Effective Change Management
Whether an FMCG brand is sunsetting its existing technology suite or completely reshuffling the entire organizational hierarchy, change can be difficult. While the C-suite typically feels the full brunt of this added stress, employees throughout the organization will experience hurdles as well.
To ensure a successful transformation, top-level decision-makers must effectively prepare their teams for the change journey they are about to embark on.
With that in mind, let's examine three steps to effective change management and then shift the conversation to how social learning strategies can be integrated into the change management strategy. Organizations preparing to embark on a major transformation journey should do the following:
Get a Lay of the Land
Before an organization can achieve its transformation goals, it needs to thoroughly understand what challenges it is facing and what technological solutions are available for overcoming those growth hurdles. Likewise, employees and organizational leaders must do their part to stay apprised of new processes and technologies within the FMCG industry.
After decision-makers assess the challenges before them, they can then begin identifying specific technologies, techniques, and strategies that align with their long-term goals and objectives.
For instance, social learning technologies and processes can help a business prepare for the inevitable growing pains associated with any large-scale transformation. They can train employees to take on new responsibilities and equip supervisors with functional leadership competencies so they can thrive within the new business environment.
Invest in Options that Help People Through Change
Often, company leaders prioritize training their teams on the core business technologies they are adopting. However, if the FMCG industry wants to facilitate organizational transformation at scale, the C-suite must invest in solutions that actually help people through the change.
Tomissa Smittendorf, the North American director of Sales Learning & Development for Kellogg, recently dove into this important topic in an interview with Tigerhall. When discussing the value of investing in options that help people through change, Smittendorf quoted company founder W.K. Kellogg: "I'll invest my money in people."
Smittendorf attributes Kellogg's success in the FMCG space to its willingness to invest in people first and technology and processes second. While Kellogg is known for its commitment to innovation, it has always prioritized cultivating an exemplary workplace culture and a skilled workforce.
Deliver Tailored, Engaging Content
When investing in technologies to help people through change, business leaders must prioritize options that elevate employee engagement and streamline the delivery of information. Otherwise, they will experience a diminished return on investment and employees will face many of the typical challenges associated with major organizational changes.
To maximize the impacts of its employee upskilling and development strategies, Kellogg turned to social learning processes and Tigerhall's robust content delivery framework.
Smittendorf praised the Tigerhall platform for its "functional leadership competencies" and highlighted that the ability to "customize your own competencies" is particularly valuable to businesses undergoing significant change.
During restructuring, not everyone knows where they will fall within the new organizational hierarchy. Employees are often tasked with additional responsibilities that they did not have prior to the organizational change. Social learning strategies allow businesses to upskill and cross-train team members so they can thrive in their new roles.
How Social Learning Drives Transformation
Moving forward, fast-moving consumer goods brands must deliver omnichannel experiences to their customers. These experiences must incorporate e-commerce shopping opportunities and include a multitude of touchpoints, such as social media, online stores, and of course, in-person transactions.
Creating an agile, dynamic, and immersive customer experience requires a more technologically savvy workforce. In the FMCG industry of tomorrow, employees across the organization must have some level of sales and marketing skills so they can contribute to the reimagined goods delivery model.
Consumer-packaged goods brands like Kellogg need to not only facilitate significant organizational transformation but also create a more dynamic and skilled workforce, all while simultaneously contending with ongoing labor and talent shortages. Kellogg and Smittendorf are tackling this challenge head-on by sunsetting traditional training strategies for social learning techniques.
By doing the same, other organizations pursuing major change can:
Elevate the Employee Experience
Social learning–based training and development programs provide a better experience for employees. In turn, these positive experiences improve engagement, reduce absenteeism, and help brands minimize attrition.
According to McKinsey, employees who have positive experiences are 16 times more engaged and eight times more likely to stay at a company than those who report negative experiences.
Social learning improves the employee experience in several ways. First, moving away from bland content delivery methods toward more interactive and focused social-based alternatives allows employees to receive instruction from industry experts. Instead of merely hearing how a task should be performed, employees get to learn through observation by watching and interacting with someone who has real-world experience.
Address Talent Shortages Through Upskilling and Cross-training
During times of significant change, many brands put their people initiatives on hold. This is a huge mistake, as investing in new technologies and restructuring workflows without upskilling staff creates a gap between a workforce's capabilities and what the C-suite expects of them.
People initiatives should be in full swing during major change. Investing in the workforce equips individuals with the skills and abilities they need to succeed in the new business environment. Additionally, using social learning for upskilling and cross-training team members can help businesses overcome some of the impacts of the ongoing talent shortage.
Drive Commercial Results
When staff are more engaged, happier, and better trained, they perform at a higher level. In this way, social learning is a powerful tool for driving commercial results. Through social learning, business leaders can expose their staff to real-world information that is interesting, useful, and relevant. In turn, the team members can apply these concepts to their daily work, thereby increasing productivity and efficiency.
According to Business 2 Community, investing in personal development can yield a 5.2% increase in productivity. Additionally, researchers found that investing in sales and marketing can boost a company's sales by 6.5%.
Increasing sales, revenue, and productivity through social learning allows FMCG brands to capitalize on the industry's continued growth. Established brands can continue to generate more revenue, and lesser-known entities can tap into the benefits of social learning to upskill their sales teams and break into new markets.
Tigerhall: The Social Learning Solution to Drive Your Transformation Forward
Numerous FMCG brands have reaped the benefits of social learning. Moving forward, embracing this dynamic training and upskilling framework will become increasingly important for CPG businesses that want to maintain their edge.
With that being said, if you want to maximize the benefits of your social learning strategy, you need a user-friendly and intuitive delivery solution such as Tigerhall. With Tigerhall, your team members can access timely, relevant, and engaging content from their mobile device or desktop. By using a mobile-first delivery model, we streamline the consumption of content and empower your staff to learn on their own terms.
A multitude of Tigerhall clients have unlocked significant benefits by adopting our innovative platform. For instance, Kellogg incorporated Tigerhall into its training and development program with overwhelming success. To monitor employee adoption rates, Kellogg made the program optional for employees. Within four months, the company experienced a 72% voluntary adoption rate and employees were spending 26–44 minutes per week engaging in social learning.
Imagine if three out of four of your employees were voluntarily engaging in training and development! If you want to experience the impacts of Tigerhall and see how we are helping FMCG companies tap into the transformative powers of social learning, contact us today.
Watch Tomissa Smittendorf's full livestream, A Love for Change: Championing Talent Development in the Midst of Transformative Organizational Change.