By Thinkfluencer: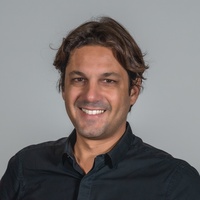 Pierre Robinet
MD, SEA
Ogilvy Consulting
5 Reasons Why Virtual Learning Can Keep Your Company's Heart Beating During This Difficult Period
The Covid-19 outbreak has impacted people, societies and businesses around the world in ways we could never have imagined, forcing us to rethink and revamp the way we live and work. Even some of the oldest and most robust industries that have resisted changing its systems and infrastructure for centuries have not been spared the wrath of this pandemic.
One fine example is education. UNESCO recently shared that governments in 73 countries have closed schools to prevent the disease from spreading. If anything, the situation has pushed institutions to be creative in order to continue carrying out their syllabuses effectively. Students in Hong Kong, for instance, have been taking classes from home through interactive apps and digital platforms.
This is the exact same challenge that is gripping the professional learning space, with an increasing number of seminars, workshops and classes postponed or suspended in the name of social distancing.
But learning cannot be stopped or paused.
There are always goals to achieve, skills gaps to plug and business results to deliver. The good news is that we live in an era where intelligent human interactions and physical spaces can be mutually exclusive. Thanks to the advent of technology, it is more than possible to learn in isolation through virtual learning platforms.
Nope, we're not talking about packaging learning materials into boring Powerpoint slides that end up serving as sleeping pills for participants at home.
We're talking about interactive mobile applications, cloud-based platforms and video conferencing software that can engage professionals effectively at their own time and convenience. So here are five reasons why more businesses should make virtual learning a central component of its L&D programmes, both during the good and the tough times:
The ability for learners to return to and replay content
One of the beauties of virtual learning is that most platforms come with a library that can consolidate training content in one place for long periods of time. This means that participants can access the particular session on-demand anywhere and as many times as they want, making it easier to remember the crucial takeaways. Physical classes, on the other hand, only leaves learners with notes to go back to once the session is over and little to no access to the teacher. Once a trainer leaves, you cannot ask any follow-up question or go back and hear what he said one more time. When the words leave their mouths, they disappear into thin air.
Having this storage system helps to tie learning sessions and programmes together in a one-stop platform, without any lunch or tea breaks in between. Follow-up sessions can also be programmed in the "coming up next" session, which provides for continuity in the learner's journey. For instance, a marketing executive who has just completed a virtual session on running an online campaign can be immediately guided to the next class on establishing the right metrics to assess the results of the campaign. The best part is that he or she can play the content back whenever there is a need, like when he or she is actually executing a campaign in the office the next week.
Cost savings and the ability to scale
Last month, Tigerhall organised a virtual training session for 65 senior leaders working for one of the world's most successful tech companies. The theme for the session was on developing self awareness as a leader, and the participants had insightful conversations and discussions with @Nissan Joseph and @Stacy McCarthy, two Tigerhall Thinkfluencers with decades of leadership experience at organisations such as Boeing and Crocs. Because the session was held virtually, significant costs were saved for our client, including venue bookings, hotel reservations and flight tickets that would otherwise have been incurred to gather 65 participants who were dispersed throughout the region.
In addition to the cost-savings, virtual training sessions provide organisations with the most efficient way to scale learning programmes. Whether a session is hosted on a microlearning platform or on the cloud, thousands of people located all over the world can access the learning materials without incurring the high variable costs and incremental charges per person. With many organisations slashing budgets across different departments, virtual learning could prove to be manna from heaven for our L&D colleagues.
A more accessible, inclusive and high-quality L&D approach
Many organisations today have employees who are dispersed around the country and in satellite offices across the region. To add, 70% of people globally work remotely at least once a week, according to a study cited in CNBC. Virtual programmes are a great way to ensure that everyone gets access to the same learning opportunities and quality regardless of their locations or work arrangements. All employees get the chance to participate in the same training sessions, whether or not they work in their HQs or are quarantined at home.
This is also a good way to maintain consistent and high quality learning programmes across the board as content is delivered through one single platform for everyone. Quality control can therefore be done more efficiently and participants can have convenient access to the same training that their peers in offices all around the world have, regardless of where they are located.
Easy on employee's busy schedules and alleviating logistical nightmares
Skipping a training session because of back-to-back meetings or simply having a jam-packed schedule is a decision that no employee should be forced to make. Virtual sessions don't only benefit staff as it saves their travelling time and frees up time in their schedules, but could also alleviate the logistical nightmare that L&D administrators have to go through to organise training sessions. The time spent matching calendars together and synchronising for availabilities across different teams' schedules can be used to carry out higher value tasks instead.
As discussed in Point # 1, employees can always access the learning materials that are hosted virtually at their own convenience, whether it is after meetings or when they have a bit of free time during their commute to work.
It's a great elixir for L&D professionals during a very testing period
In his recent address to the nation, Singapore's Prime Minister Lee Hsien Loong shared that the Covid-19 outbreak could last for a year, or maybe more. Does that mean that we should save our resources and stop learning programmes in the name of social distancing?
The truth is that we can't.
A study last year revealed that more than two in five employees in Singapore left their jobs because of a lack of learning opportunities. As a business owner myself, the last thing I want to face in this difficult and unpredictable period is to lose the heartbeat of my company — the people.
Yes, budgets are lower, but that does not mean that we should sacrifice on the key facets of our business. Every challenge is an opportunity, and if anything, these trying times and the advent of technology present us with the chance to try out new solutions to solve our problems.
At Tigerhall, the team is already delivering virtual learning sessions to help companies across the region save costs and make upskilling thousands of employees possible in a time when seminars and classes are getting cancelled. We are also introducing a Livestream feature into our app to add to our virtual bank of Podcasts, Power Reads and Experiences that are already in place.
We've been increasingly hearing the term "disruption" being bandied around by "thought leaders" impressed at how fast technology has progressed over the past few years. The tough times that we face today have called for these buzzwords to be put into practice more than ever before — especially in one of the oldest industries that have resisted changing its infrastructure and systems for more than 150 years.